Whether you are suffering from aches and pains or just have little niggles that need working on, our therapist will look after you. Good for treatment before and after a big event.
Hurt yourself training? Muscle injury? Check it out with our therapist.
Treatment Prices
30 mins – £25
45 mins – £30
1 hour – £40
Injury assessment inc. massage – £45
Kinesiology Taping
Taping can improve circulation, support muscles, allowing the internal injury to heal, thus helping to prevent further muscle injury whilst still allowing motion.  Add this on to your sports massage appointment or as a one-off treatment.
Treatment Prices
One-off treatment – £20
Sports Massage add-on – £5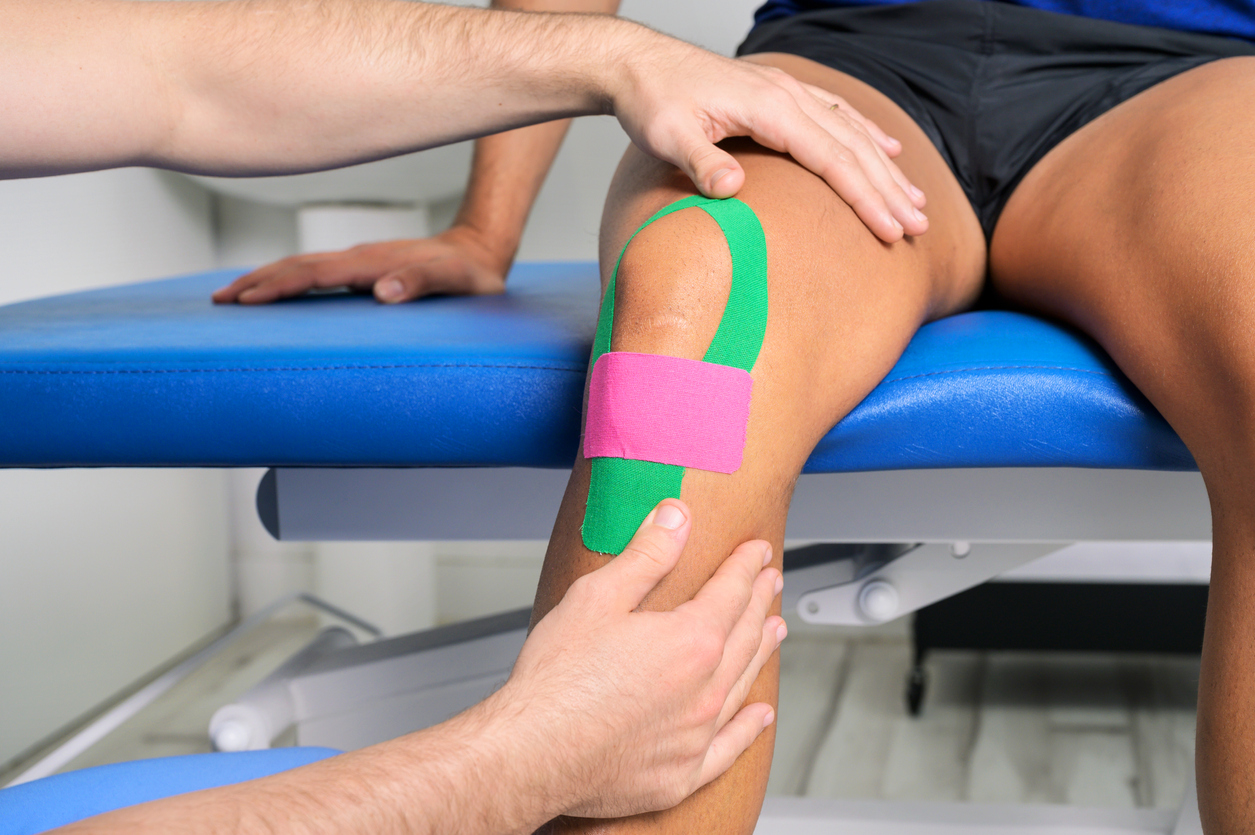 Soft Dry Cupping Massage
The hand- squeezable silicone vacuum massage cups are a non- invasive way to help bring relief for many conditions including:
Relieve stress and anxiety, improve a sense of wellbeing
Headaches and migraines
Support a healthy digestive system and improve digestive disorders
A good treatment to detox the body
Treatment Prices
1 hour – £45
30 mins – £30